Do you like our clevis pin generator as much as we do?

Clevis pin generator was created some time ago, when Onshape didn't offer configured parts nor inserting standard parts from library. You may say that modeling a single pin is quick… and you are right until you must prepare device with a lot of them (like our scissor lifts)
Clevis pins - as every standard or purchased part can be downloaded from internet free from charge. It's easy, but time consuming: finding part, downloading, importing to Onshape document, changing the name and then finally we can insert it to our assembly.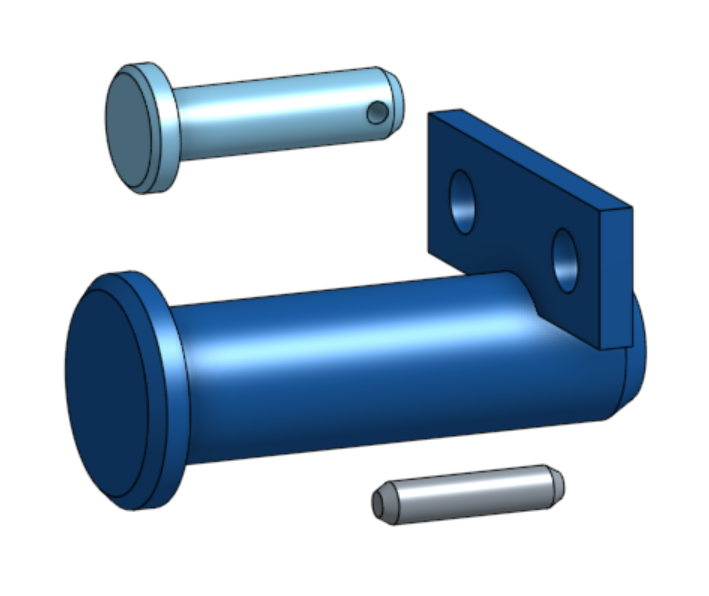 Nowadays we have another option, and I must say it is an interesting one. We can use a possibility of creating configurable parts. We model only once and then we just change parameters. In long term it is much more efficient solution than searching and downloading every single clevis pin we need. We build our own library, suited to our needs. It is much better… but to create such library we have to spend some time and effort. There are different types of pins, moreover we use pins of certain diameters frequently and other we don't need at all. Sometimes we also need atypical clevis pins, that are manufactured according to drawing. Onshape configurator can deal with all these issues: we can create separate configurations for particular standards or suppress some unnecessary operations. And who says that we have to create all library at once? We can create pins only when we need them and by that expand our library. I can see only two weaknesses:
• until we built our library, we have to check pin dimensions in proper standard
• atypical pins can make our library a little bit messy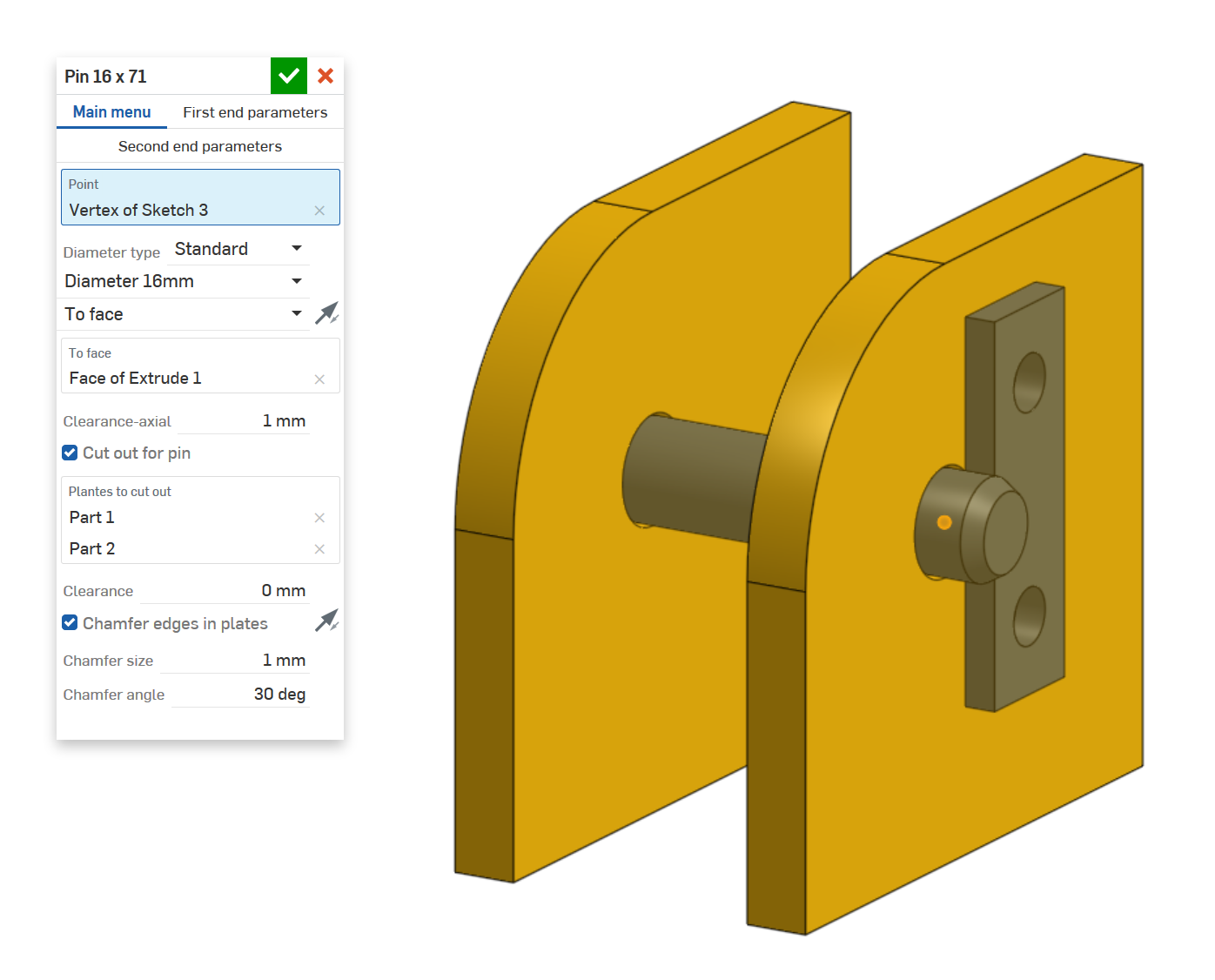 We are aware that such simple activities generate large amounts of design hours. Our clevis pin feature script, despite some limitation, has saved a lot of our time. For now it could create pins according to DIN 1444 - so pins with head only.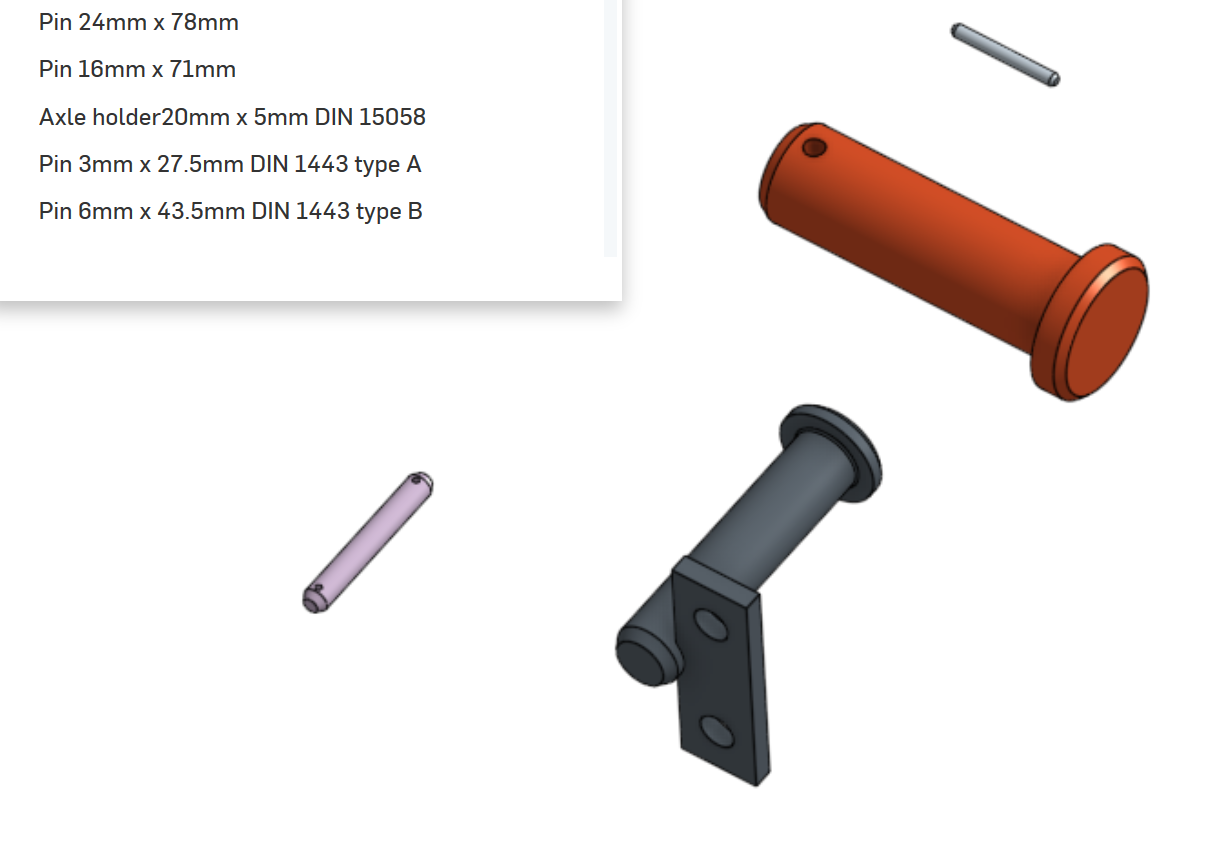 Using current version has shown us, that we have to change it and equip it in new features. We decided to develop our generator with headless pins, pins with axle holders and the ability to generate pins according to dimensions typed by user. We safe not only time of searching proper dimensions and modeling, but also our part studio looks much more neatly - instead of few sketches and operations we get a single feature operation. And when we started improving we couldn't stop - so by the way we added possibility of creating cut out in plates and proper names for created parts. This solution greatly improves the design and modeling process. We save a lot of time when performing simple tasks - there is nothing creative in modeling some pins ;) it is rather boring…
More you can see on short video we have prepared for you:
Let us know if you like these improvements and if there is something worth implement to such custom feature.

FeatureScript:
OnShape
6 December 2018